It's no secret that I have not had much to offer the blogosphere as of late. I'm not surprised if you, the reader, have moved on to bigger and better blogs. I admit that it hurts, but if I were in your paws, I'd probably have said my good-byes long ago as well.
However, as a firm believer in the power of self-reflection and examination, I sat down with myself and had a long, thought-provoking plunge into my psyche:
Self, why can I not become inspired to write the beautiful, intriguing pieces of witty banter as I did three months ago?

Well, Zeus, it's because your human pet has been on the computer for what seems like forever.

True, Self, but I think that excuse only carries one so far.

Perhaps it's because you're horny? You know...being a male cat, you have needs.

Really, Self? Even if I have had the hoohah-ectomy? You think that's it?

Abso-freakin'-lutely.
For the sake of my blog and its readers, I decided I needed to find a femme feline, and I needed to find her now. If I didn't do something about this growing problem, I could possibly be looking at falling to the bottom of every blog list imaginable. I couldn't waste anymore time!
I decided to do my research by visiting
Become A Player's website
. They have a fabulous listing of online articles that cover a wide variety of subjects such as
how to cure your fear of women
,
how to let women know you're available
, and
conversational strategies
. I was very intrigued by the last article's title so I decided to read this one in-depth.
I noted all of the major points:
1. It REALLY doesn't matter WHAT you talk about, so long as you make it interesting. I've said this again and again, but let me stress it now: you can talk about ANYTHING, and it will be okay.
2. The Golden Silence is as good as The Golden Tongue.
3. Pick a key word from her conversation and riff off of it.
It was then that my Self spoke up:
You know what would be a good idea? You should call someone for practice! You definitely shouldn't attempt this without practicing. Why not call one of those phone numbers you see on the television all the time?
I don't know, Self. Don't those cost money?
Sure, they do, but the human pet won't find out about it for at least a month. Whatever happened to taking care of Number One?
Self, you're right. Sometimes, it has to be about me.
I went to the phone and pawed in the digits for one of the more popular numbers: 1-900-HOT-BABE. I was met by a recorded message telling me about all of the wonderful and helpful ladies I would be interacting with, and it was followed by a prompt that asked me if I was over 18. I hit the pound key to confirm, and I was immediately connected to a very nice and friendly lady named Jigglin' Jill.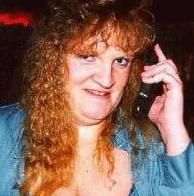 "Hey there, sexy. Wanna know what I'm wearin'?"
I decided to try Point #1 first: "Hello to you as well, Miss Jigglin' Jill. My name is Zeus, and I'm a handsome ginger boy from Houston, Texas. I'm a Capricorn, and I enjoy brisk runs through the living room, sunbathing, and naps on the couch. When I grow up, I want to - "
"Well, that's all fine and dandy, sweet thang, but don't you wanna know what I'm wearin'?"
I thought perhaps I was doing something wrong as she didn't seem impressed with anything I had said. I went to Point #2 instantly.
Three minutes passed.
"Excuse me? Are you there? Look, buddy, if you're just gonna purr into the phone, that's fine, but time is money here. You got some dirty fantasy you wanna play out, or do you want me to just keep on talkin' nasty to you?"
I followed up with what I took to be a rather intriguing riff off of her comments:
"My dirtiest fantasy actually isn't so dirty but involves something which is dirty. Perhaps you could come and clean my litter box sometime, Miss Jigglin' Jill."
"What a freak! You better understand me when I say that this conversation is over. I don't do that, let alone talk about it!"
Click!
I don't know that I can express my utter rejection in this regard. Apparently, the only thing I have going for me is my superb writing capability. Perhaps I should look into the intellectual strummings of Wordsworth, Keats, and Frost and learn a thing or two about romancing females the old-fashioned way.
I apologize to you, dear reader. I only tried on behalf of my neglect of you. Forgive me, and please bear with me as I attempt to rectify this dire situation.