Dear friends,
If you are a new reader to this blog, then you may not know that I am chronic allergy sufferer. Every year as the season changes, I sneeze, sniffle, and cough thanks to pollen, grass, and dust. I am sure there are probably other things I am allergic to, but I haven't discovered them yet. One thing I
may
be allergic to is my human pet. Don't laugh: it
could
be possible! After all, about 30% of all homo sapiens are allergic to felines so wouldn't it be
logical
to conclude that perhaps a similar percentage of felines are allergic to humans?
Hence, my interest in
this latest article
from
The World News: Australia
. Apparently, a San Diego based company named
Allerca
has genetically engineered the first hypoallergenic feline. His name is Joshua, and his birth was in response to human cat-lovers who unfortunately could not own felines due to their allergies.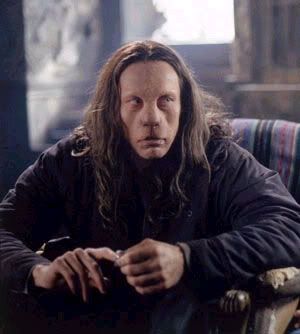 (The last time I heard of a genetic experiment involving a creature named
Joshua
was back in the early 1990's thanks to a television show called
Dark Angel
. Joshua's life didn't seem to be all that great: he was engineered to have canine DNA and he had some interesting facial features as a result. He also wasn't that well received in the outside world, and most people shunned him for being different.)
I'm working right now on my letter to the scientists of Allerca. I'm wondering if I can send my human to them for upgrades so I no longer wheeze or break out in rashes when she is nearby. They could start by removing the protein she excretes that I am allergic to, and then while she's there, they might as well make other changes as well. I don't like the number of skin moles that appear on her arms and legs. I think she is too tall for me as I hate having to look up at her. Her feet also stink on occasion, and I suspect that would be an easy fix. Perhaps I'll have them look into aspects of her personality as well so that she can be made more obedient and more compliant to my demands.
After all: why stop at physical traits when we have more important aspects we need changed?