Isis: Excuse me, but I'm planning on sleeping here.

Zeus: Pardon me, but I have been sleeping on the back of the loveseat before you were even conceived.

Isis: [Sigh] You're so annoying, Zeus.

Zeus: [Big cheesy grin] I know.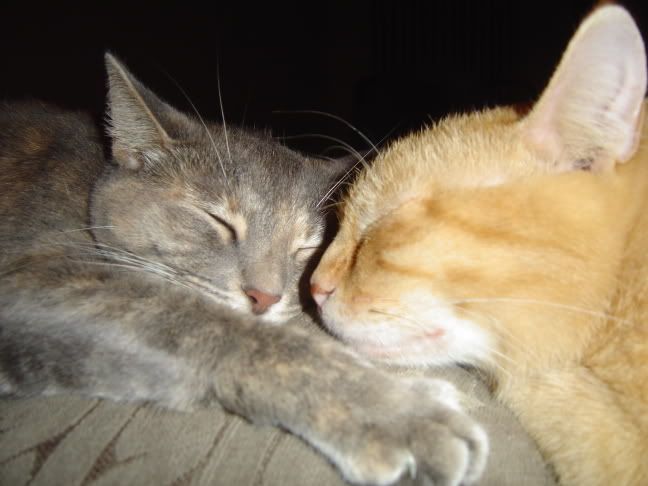 Isis: Could you stop snoring in my ear already?
Zeus: ZzzzzZZZZzzzzZZZZZZzzzz

Isis: When I wake up, it's a paw to the jaw, buddy!