Homo sapiens, why do you make your lives so very difficult? Are you obsessed with the very notion of the word
struggle
? Is there something inherent in your nature that causes you to micromanage your lives to the very simplest of tasks? I ask these things because I noticed in my research that you seem compelled, fascinated, and overall consumed with the development, institution, and distribution of laws.
For example, in the great state of Kentucky well known for its rural bluegrass scenes, it's
unbridled spirit
, and those talented
Cardinals
, it is law that
you must bathe at least once a year
- like it or not! I must say this raises some serious questions for me. Why is it law that someone must bathe? Did the entire state, at some point or another, not take it upon themselves to become
clean
? Were sales that
low
for
Bath & Body Works
in the
Bluegrass State
? And more importantly,
who
is exactly responsible for monitoring that the great citizens of Kentucky are actually bathing once a year?
Calgon, take me away
from my old Kentucky home!
And speaking of bathing, a Virginia law requires
all bath tubs to be kept outside on the yard and not inside the house
. Apparently, Virginia has tackled the problem with Kentucky's original law. The citizens of The Old Dominion now regulate one another by watching who is taking a bath and who is not. Perhaps it is a community get-together in the style of the
ancient Roman baths
. Unfortunately, the populace has bred anarchy, and many homes have their baths inside rather than on the front yard for all to see.
For every bizarre law concerning cleanliness, there are also plenty of strange laws concerning
dirtiness
. In Texas,
it's legal for a chicken to have sex with a human, but there shall be no reciprocating
! Texas clearly considers its chickens in a higher regard than it does its human citizens to give such power to the chickens, but I don't think our fine, feathered friends are even aware of this law. If they were, I wonder how they might feel about it.
And the very nerve of Californians to
outlaw sex between cats and dogs without a permit
! I don't see many humans walking about obtaining permits to have their relationships with one another. Why must we felines and canines be subjected to such oppression? I am free to love
who
I want,
when
I want, and
where
I want! Do you think
Jenna Jameson
has a permit? I don't think so!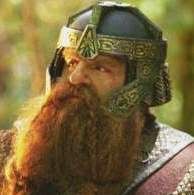 In a totally different vein, the city of Springfield, Illinois prohibits
"dwarf-tossing" in its bars
because, and I quote:
It's dangerous and exploitative
. However, similar to the cat and dog permit for lovemaking in California, you can obtain a special permit to toss your dwarf at your local church social. Perhaps
Gimli
recognized how illegal the act was when he whispered to
Aragorn
in
The Two Towers
: "Don't tell the elf!" and then had Aragorn toss him into the orc mob.
Homo sapiens, I live by three laws and three laws only:
When I'm sleepy, I sleep.

When I'm hungry, I eat.

When I need to use the litter box, I use it.
Wouldn't your lives be so much easier if you only had to worry about the important things in life? Or is it that you cannot identify what those important things are and hence, you are compelled to control everything?
Try my three rules for one day and see if you are not a happier person!