Thirteen Golden Globe Fashions,
Complete With Reviews!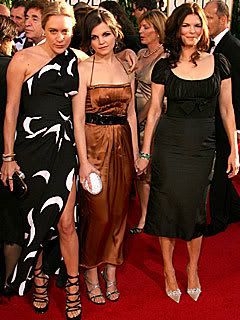 1. Chloë Sevigny, Ginnifer Goodwin, Jeanne Tripplehorn from Big Love
Did your mothers never tell you to stand up straight and present yourselves like ladies? Perhaps I would have given you one paw up had the three of you at least smiled. I'm not even going to get into those so-called "gowns".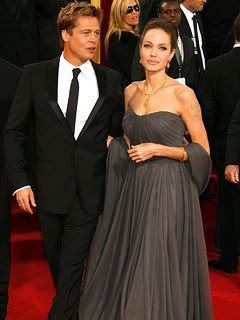 2. Brad Pitt and Angelina Jolie
What more can you say about these two? They're glamourous and graceful, and let's not forget, charitable.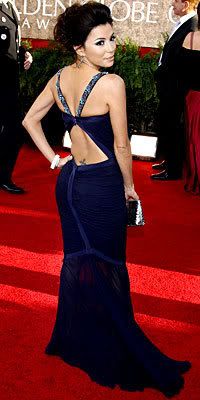 3. Eva Longoria
I appreciate a woman in a well-tailored dress, especially one with so much back. Let's not forget the tramp stamp I see peeking out either. My motor's purring so definitely...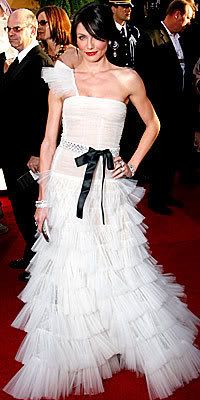 4. Cameron Diaz
That dress is begging me to tear at it with my claws. The only thing sillier than its ruffles is the black hair and matching ribbon around the waist. Definitely...
5. Sheryl Crow
Now here's a woman who always looks sophisticated. With her sun-kissed face, wavy hair, and fantastic gown, she's surely...
6. Vanessa Williams
That hair is something else, honey! I love it! The gown is even better, but that fur piece? Hmm...you know how I feel about wearing fur. Still, I'll give you...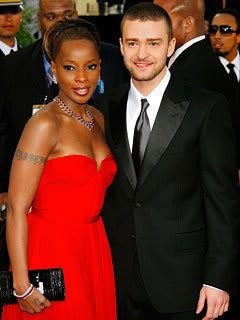 7. Mary J. Blige and Justin Timberlake
Justin, I don't think you look half bad. I appreciate the suit. Really I do. Ms. Blige: Normally, I would have nothing but love for you, but showing your tats (Exception: tramp stamp) while in a formal gown is a serious no-no. That's why I give you both...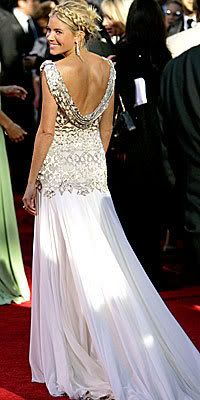 8. Sienna Miller
Could you look more fantastic? Is it possible? I just want to curl on your princess lap and purr away forever. You got my...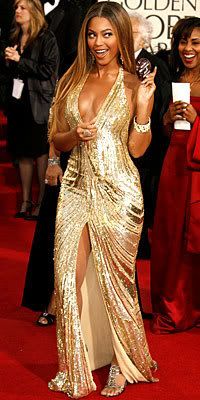 9. Beyonce Knowles
Consider me confused. I don't know how you sat in this dress all evening long without tearing it even further up the front. I think I might have liked it more had there been no split. Sorry, but...
10. Penelope Cruz
Hello, hot Latina mama. You look ready to dance the flamenco all night long with this gorgeous gown. How about you carry me onto the dance floor and whisk me away? You know you have my...
11. Hayden Panettiere
Aren't you the vision of a Greek goddess? You know, since my name is Greek in origin, I am technically Greek as well. Why don't we cuddle?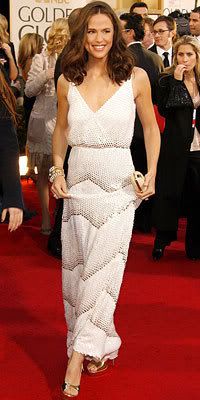 12. Jennifer Gardener
I don't know how I am feeling about this, Jennifer. On one paw, I like the design. On the other, I just think you could have done better. Because I can't make up my mind...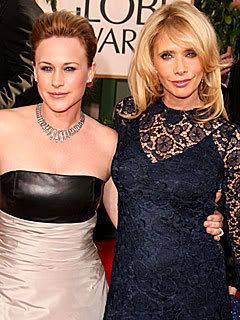 13. Patricia and Rosanna Arquette
What is it with the Arquette family? Patricia, I think you're simply fabulous in Medium, but come on? Leather around the boobies? How does that even work with the rest of your gown? And Rosanna, the lace only makes you look older than you really are. Ladies, I'm sorry, but...

All photos from In-Style Magazine