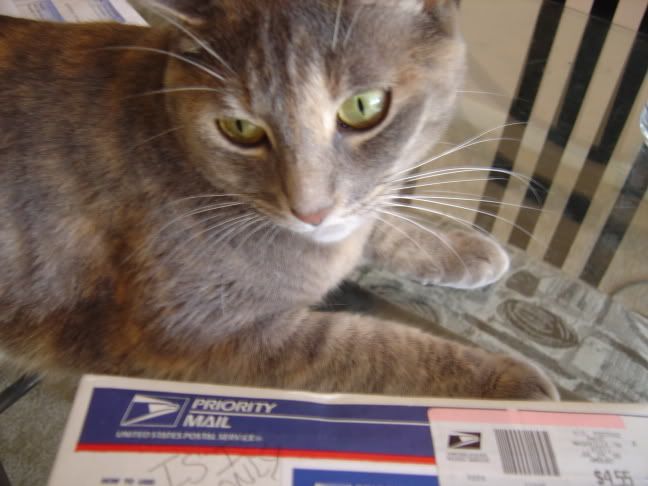 Hmm, a package ONLY for me? From Beau? I've heard of those scandals involving anthrax being sent through the mail. I mean, this is pretty fishy. Don't let your guard down!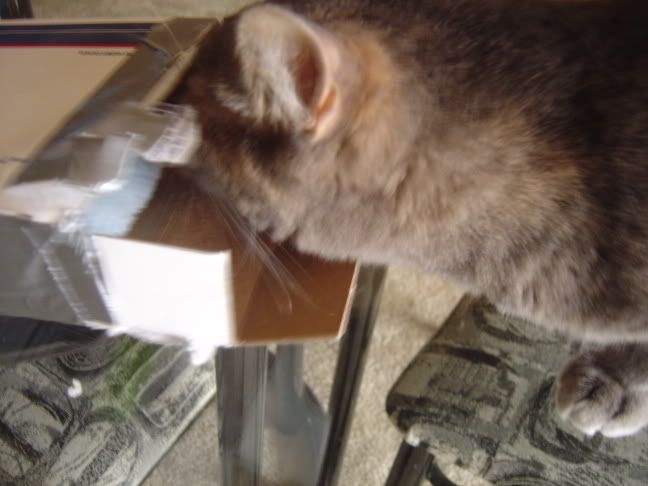 Forget German Shepherds, Bloodhounds, and Beagles! I can sniff anything out, and I smell something in there! You can't fool me! I know illegal substances when I smell them!
I knew it! I knew it! It's not anthrax! It's catnip! And it's all for meeeeeeeeee!


Mama, leave me alone now so I can indulge myself. Everyone's entitled to some Me Time, including me now too!
Thank you so much, Beau, for being my Summer Secret Paws!