Since Ares and Zeus were too busy trying to get attention, I handled all of the photography last Friday. Leave it to a female to get things done. Let me show you the highlights of the massive poker night extravaganza!


The mama made these great pool buckets for everyone. Each one was labeled with a person's name in gold letters. Inside each bucket was suntan lotion, a sudoku book, and a spray bottle.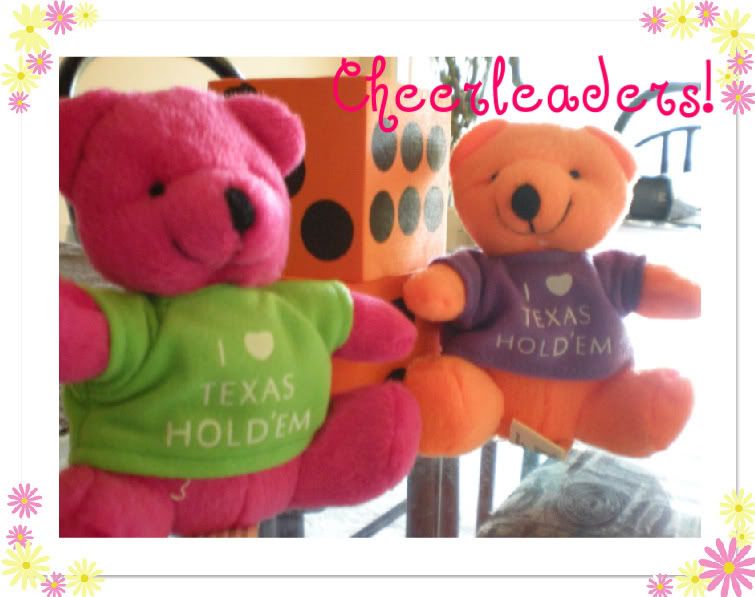 No poker night would be complete without the token cheerleaders!


Everyone sat outside and played underneath the new umbrella. The mama's neighbor, Ingrid, brought over a light set to illuminate the evening's festivities.
Every time someone won a pot, the mama passed out her tiara for the person to wear. It did not matter whether you were a guy or a gal. Everyone had the chance to feel like a winner...and a princess!
As you can see, I wasn't lying when it came to "everyone".
I think it was a lot of fun for the mama and for everyone that came. While the mama may have won the pot for the evening, I enjoyed hiding out with the camera, taking pictures. Sometimes, it's better to lurk in the shadows than to be in the spotlight.