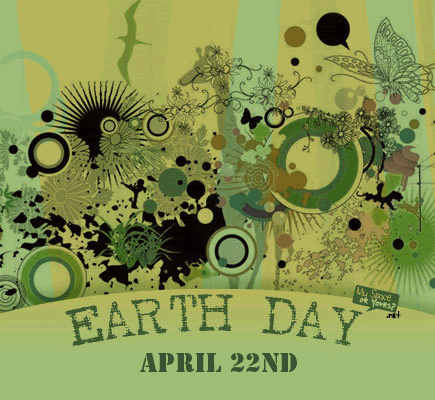 It's that magical time of year once again. Time for homo sapiens to consider riding the bike rather than
driving the car
to work. Time to gather up
the recyclables
and visit a donation center. Time to look up recipes for making
fresh compost
. Time to figure out if
Tidy Cats Scoop Small Spaces Cat Litter
actually can reduce greenhouse gases.
Yes, it's
Earth Day
, my friends!
Our planet is so spectacular, it's the only one in the solar system with its own holiday!
(
Slightly unknown fact: Uranus Day was considered, but the constant snickering of immature homo sapiens was deafening.
)
In honor of this magnificient day, I decided I would calculate my carbon footprint. I was not too happy with the findings. It seems my footprint equals
39 tons of carbon per year
, which is above the U.S. average. The number one area holding me back was recycling. I'm going to start doing my part by reusing all of my old litter and shredding paper products around the house for future, nonexistent
decoupaging projects
.
Is your carbon footprint higher or lower than mine? You can find out
here
. Post your results in the comments along with any cool conservation tips you might have!
It might be a human's planet, but we all have to live here.