Dear Zeus,


Where do you think Isis' obsession with tampons comes from?


The Cat Realm
Dear
Cat Realm
,
The easiest (and most sexist answer) would be because she is female. However, since I know much more is expected of me in terms of reasoning, I would have to offer this theory:
The cotton of the tampon represents the comforting womb from which Isis was born. The cardboard applicator represents the protective lining of her mother, that which she burst through to come into this world. The string, following this logic, is the umbilical cord.
Using
Freudian logic
, one can then deduce that Isis has a deep loathing towards her mother for birthing her into this world. Hence, she takes out her destructive nature on the tampons, trying to expand the womb from whence she came. It is why she is so obsessed with it for she is continuously trying to return to it.
Overall, though, I think it might be safe to just say because she's female.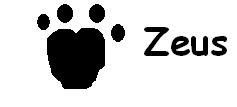 Have a question for Zeus, Isis, or Blackie? Leave it in the comments! By doing so, you will be supporting our blogging efforts for the next 3 hours!
Want to make a donation to The HSUS? Click here!