The second game hosted by
Blogathon
headquarters is entitled
I Found A Picture Of You!
Participants were asked to submit any kind of self-portrait: photos, artwork, or whatever one could imagine. I decided to pick up my set of colored pencils, and while sitting on the counter of the bathroom sink, I crafted my masterpiece: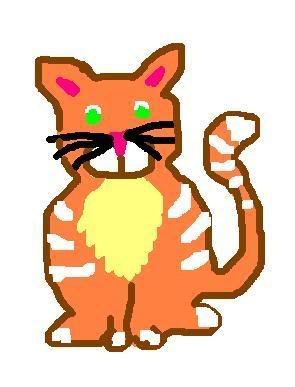 The winner, chosen at random, wins $10.00 towards sponsorship of his or her charity.
Clearly, that self-portrait deserves highest honors considering I had no opposable thumbs to work with!
Want to donate to our cause? Click here!