THIS CONTEST IS CLOSED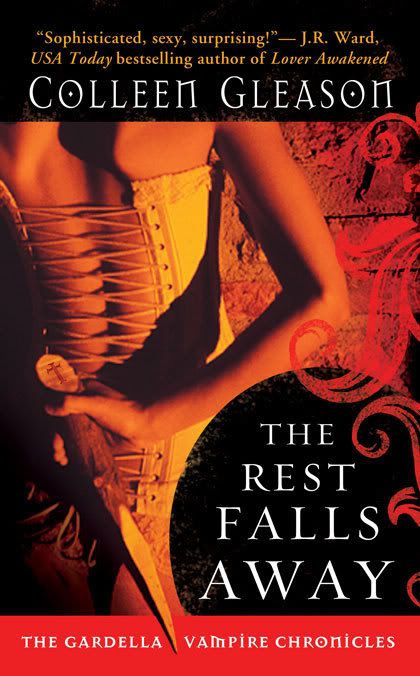 After reading yesterday's interview with
Colleen Gleason
, you might be finding yourself intrigued by the mysterious and alluring world of the Venator. With seductive looks, intense physical training, and keen intelligence, who wouldn't want to lead the adventurous life of an infamous vampire hunter? Read on to discover how today is your chance to travel the path of the Venator!
Throughout literature and film, vampires are notorious for having
great kill lines
: sayings that indicate that a pair of sharp canine teeth are about to imbed themselves in the neck of their chosen victim. Take for instance, Dracula as portrayed by
Gary Oldman
from the
1992 film
:
I condemn you to living death. To eternal hunger for living blood.
It gives me the willies just typing it!
Venators, though, can have their own kill lines, and as well they should! After all, they're the heros of the story, and a set of classic one-liners can prove to be handy in lifting the mood when faced with perilious odds. Now it is your turn to show your wit and creativity by creating your own Venator kill lines!
Just leave one Venator kill line per comment. Make it interesting, captivating, and original! After having left a comment, you must visit the person above you and leave a comment on his/her blog. Make sure to say
Venators rock at Zeus'!
The winner of the contest will be the person who leaves the
most
kill lines
by
midnight on Thursday, January 4
. The results will be announced the next day.
Curious as to what you'll win? Should you be the grand prize winner, you will receive an
autographed copy
of
The Rest Falls Away
as well as an
autographed stake
from Colleen Gleason. With your new book in one hand and your wooden stake in the other, I hardly think you'll find yourself unprepared for any creature of the night to come your way!
Come back often, and make sure to let others know about the contest by posting it on your own blog! If you need inspiration for your kill lines, why not try visiting
The Venator Store
? After all, a natural-born Venator needs a wickedly awesome outfit when whipping out quick one-liners!
This contest is listed at
competizione
.