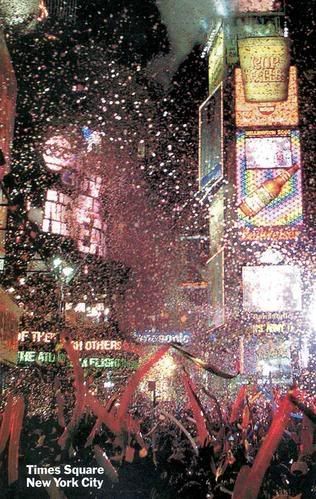 It's so hard to believe that another year has passed. Everyone always tells you to "enjoy the moment", but sometimes that can be hard when you have a ten pound diluted calico as a sister who manages to get into all of your business. Nonetheless, I want to express my deepest thanks to all of the people around the world who celebrated my birthday last night.
I know that there were some of you who probably did not know it was my birthday on January 1, but for you readers out there who took the time to flood the streets of New York City, Hong Kong, and Berlin, I want you to know how deeply moved I was by your tremendous display of affection. I don't think anyone has ever done that for me. I was especially shocked that even
Dick Clark
,
Ryan Seacrest
, and
Christina Aguilera
showed up to host the party. It's amazing how blogging has helped me to reach so many different people from so many places.
Even though the human pet is looking a bit ragged this morning, I know she'll bake me a cake as fast as she can. This morning, she took out a box for chocolate silk torte from the pantry, but I'm going to pretend I didn't notice. I want to make sure I act perfectly natural when she surprises me.
Since another year of my life has passed, I thought it only right to make some resolutions for myself for this new year. Tell me what you think:
1. Conduct more interviews for the blog
2. Hold more contests
3. Try to get on more reality tv shows