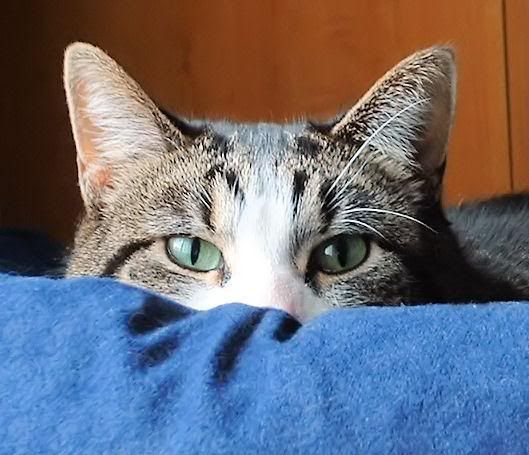 Are you the alien love-child of the
Empress Kukka-Maria
? Are you perhaps the Empress' biological father and are willing to take a DNA test to prove it? Maybe you want to let the whole world know about that one horrific night along the Las Vegas Strip, revealing all of the hot details concerning the Empress, the monkey, the bottle of cheap tequilla, and the mittens?
Or perhaps that's just my hot story...
blush!
Nonetheless, The Empress Kukka-Maria is having a roaring fun contest all this next week. All you have to do is craft a story concerning she and you before the tabloids do. This is a fantastic way to get more visits to your blog, and best of all: The winner receives his/her choice of any Kukka designer tee from
Kukka Couture
!
So head on over there now to the Empress'
Scoop the Tabloids Contest
and may the biggest pile of bull-kukkah (pun intended) win!