Hello again, everyone!
I'm in disbelief. Yes, it's true. After you read this next postcard, you will understand why as well: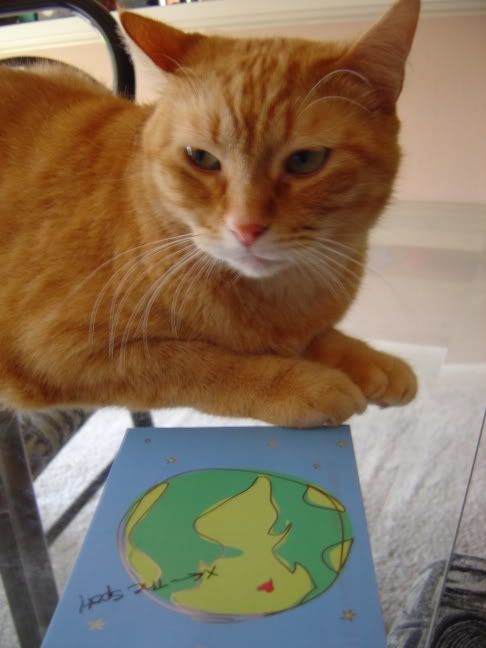 Front
:
X <--- The Spot!
Back
:
Dear Zeus,
We sent Mom to 5 places to find a postcard and this was the best she could do! Silly Mom! We'll go to the arm place wif you if you want. We can't wait til you can visit!
Luv, Sanjee, Boni, and Mini
And would you believe they live in Virginia too?! This will make the third trip to Virginia! I am truly blessed, and I hope it is true that the third time is the charm. I can't wait to see you
House of (Mostly) Black Cats!