Hello feline friends and human pets!
Today, when the human pet brought the mail back, she let out a deep sigh of wonder. She had in her hands another postcard for me, and though I could have reprimanded her for looking at someone else's mail, I let it go. She seemed particularly fascinated with this one, and I wasn't sure why until I after I read it: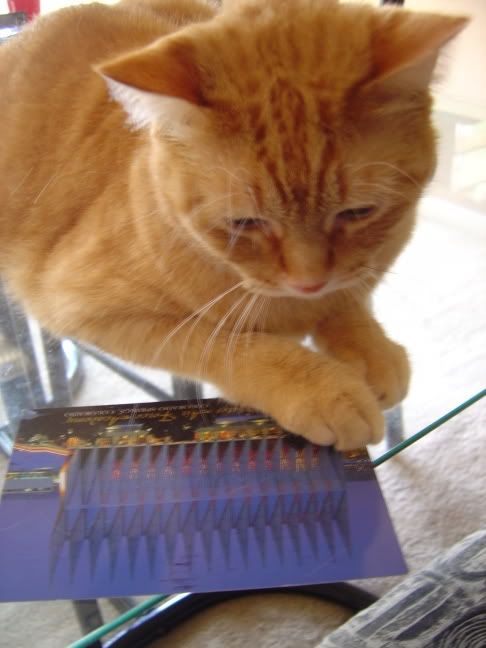 Front
:
United States Air Force Academy
Colorado Springs, Colorado

Back
:
Zeus! :)

We hope you can make it out to colorful Colorado! ! We can show you the Academy with its HUGE metal monsters, Garden of the Gods, and Pike's Peak. The ski season is over fur now :( but maybe you could come back this winter.

Purrs,
Meeko, Kiara, and Momma Becca

Now I know why the human pet was so insanely jealous! The human pet has always wanted to visit this state to see the beautiful natural scenery and to learn more about Native American cultures. However, she'll have to plan her
own
trip because
I'm
going to Colorado tomorrow!
Looking forward to meeting you tomorrow, Lone Star Purrs,