While the sun shined through the living room windows, I stretched my paws, both front and hind, and waited quietly for Phil to arrive.
So hard to believe this is the last time
, I thought to myself.
I didn't get to see everybody, but I got to see everybody that I could.
The human pet came into the living room with her cup of coffee, saw the saddened expression on my face, and gave me some scratches on top of my head. "Zeus, you need to cheer up. You can't meet
Mia and Ghost
with this face," she said. I knew she was right, but I was still bummed nonetheless.
There was a knock on the front door, and the human pet answered it, allowing Phil into the house. "Are we ready to go?" asked Phil. "You might want to talk to him, Phil. He's in a funk since this is the last trip," said my human pet.
"Is that true? Zeus," he said, coming to me to pet me, "this isn't the last trip. There's no doubt that the producers will want to continue this series next year. Don't think of this as a
series
finale; think of this as a
season
finale."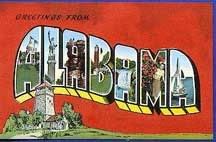 That made me feel a little bit better, and I let myself purr finally. "Alabama, here we come!" I said excitedly. "Thatta boy, Zeus!" said Phil. Phil smiled at me and then turning to my human pet, he said, "Marina, I'm going to miss seeing you faint when I say hello." He chuckled, and my human pet smirked and looked to the floor embarassed.
"Well, if you weren't Phil Keoghan, there'd be no fainting. I'm blaming you entirely," she said with a laugh.
"Very well, I suppose," he said grinning. "C'mon Zeus, it's time to go to the airport to meet your friends."
The flight to Alabama was very fast as Alabama is not too far from Texas. It only took me an hour and forty-five minutes! When I landed, the production crew helped me for the final time in locating a taxi and getting on my way to Mia and Ghost's. The scenery was absolutely beautiful as the verdant hills were covered in Alabama wildflowers. There were Black-Eyed Susans, Queen Anne's Lace, and Lemon Mint!
When I arrived to Mia and Ghost's, I padded up the pathway to their front door and knocked several times. The door opened in short order, and a pleasant lady met me with a smile. "Well, it's about time, Zeus! We're so very glad you made it! Come on inside," she said with a wave of her hand. As I stepped inside, I rubbed against her leg to say thank you and patiently waited for my friends.
I didn't have to wait long. "Zeus!!!" screamed Mia, and she tackled me head-on. "I'm so happy you're here! We thought you'd never get here." Before I had time to recover, I was met by another tackle. "Zeus!!!" screamed Ghost. "This is absolutely terrific! I've been looking forward to this for a long time. Is it true we're the last ones?"
I explained to them everything Phil told me during the morning. "Really? You'll do this again next year?" asked Ghost. "I don't know, to be honest. Anything can happen between now and then," I said. "True enough," nodded Ghost, "You don't want to commit to anything. I think that would be a bit hasty."
There was a knock on the door, and sure as the sun rises, there was my friend, Phil:
"Mia, Ghost, and Zeus. You have $250.00 for this leg of the race. Here's your first clue. Read over it carefully, and be safe on your travels."
We tore open the clue together and read:
Make your way to the
World's Largest Chair
. Once there, search for your next clue.
Mia raised a curious eyebrow. "Well, that's just silliness. Why would we want to see the world's largest chair?"
"Um, because it has a clue," replied Ghost as if the answer were obvious.
Mia sighed and said, "Our mama got us transportation for the day. She said it was outside. Did you see it on your way in?" I shook my head, and so the three of us walked outside and there was our very own personal stretch limo. "Your human lady pet has good taste," I said. Mia and Ghost nodded.
"Of course she does. She has us, right?" said Mia.
We climbed into the limo and made our way to Anniston, Alabama. The chair was easy to spot from our seats in the limo as it stood thirty-three feet tall and was designed to look like it was from an office. It was made from ten tons of steel. I suddenly remembered that Phil had
been here before
for the
Family Edition of The Amazing Race
, and so I didn't want to behave like some of those homo sapiens did on the show in regards to this monument.
We searched for the clue, and it was Mia who found it. The cluebox had been directly underneath the seat of the massive chair! We opened it together and read:
Make your way to
Vulcan Park
. Once there, locate the
Vulcan Statue
and retrieve your next clue.
"Vulcan? As in
Star Trek
?" I asked.
"I don't think so, Zeus," said Ghost giggling.
We made our way back to the limo and set off for Birmingham, Alabama. As we sat in the backseat, watching the scenery go by, I said, "Vulcan is a god's name, right? Like my name? Is it Roman or Greek? Maybe if we figure out what it means then we'll know what we're supposed to do."
"Zeus," said Mia laughing, "this isn't
Treasure Hunters
."
"You're right. That was silly of me," I said hanging my head.
When we arrived in Birmingham, our driver let us off about a block or two away from the park. I looked up towards the top of the trees, and I could see the statue of Vulcan towering across the landscape. The three of us headed in the statue's direction, trying to keep our eyes on the statue through the branches of the trees.
The three of us toured the grounds and learned more about the history of this famous landmark. As it turned out, Vulcan was the Roman god of the forge, and therefore, he was also related to metal. Created in 1904 for the
St. Louis World's Fair
, it represented Birmingham's capacity for being a leader in industry. Vulcan was designed and completed by
Giuseppe Moretti
, an Italian immigrant famous for his creation of large statues. His version of the god shows him with his anvil to his left-hand side, gripping his hammer while in his right hand, he gazes at a spear which he has just finished making.
We found the clue shortly afterwards near an exit door inside the museum:
Make your way to the Alabama Jazz Hall of Fame.
"Wow! That is certainly different," said Mia.
"I'm excited! I know my human pet loves jazz so perhaps I will pick up something for her while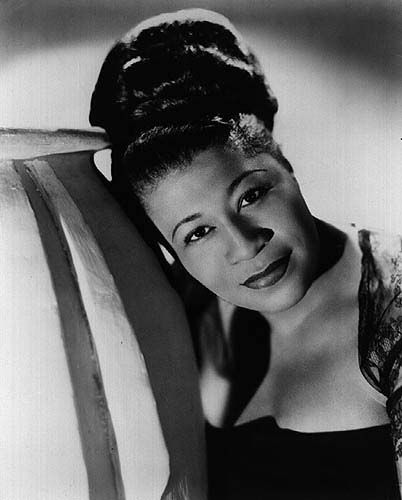 we're inside!" I said.
We traveled the short distance in the limo to the Hall of Fame. Once inside, I was astounded by the sweet melodies that greeted my ears. The thick bass and the sultry vocals were enough to make me feel like one smooth cat. We toured the exhibits which featured
Nat King Cole
,
Duke Ellington
, and even
Ella Fitzgerald
! It was so interesting to learn about the lives of these famous performers.
"These musicians were really talented!" said Ghost.
"Without a doubt! I could listen to this all day," I said.
"This has definitely been a lot of fun, Zeus," said Mia. "I don't think anyone else has gotten to listen to jivin' music like this!"
After our tour, we walked outside to return to the limo, and to our surprise, there was Phil!
"What are you doing here, Phil?" I asked curiously as we approached him.
"Three continents, three countries, and eight states. You have finished
The Amazing Zeus
," he said.
"That's a bit melodramatic, don't you think?" whispered Mia to Ghost. Ghost nodded, and we all chuckled.
"Well, Phil, I don't mean to ruin your moment, but it's not finished. I have to travel back with Mia and Ghost to their house and say thank you and good-bye to their human lady pet," I said.
"I see," said Phil with a slight smirk. "Well, I'll meet you there then."
We climbed back into our limo while Phil traveled behind us in his own transportation. When we arrived to Mia and Ghost's house, I turned to look at them and said, "I really had a fantastic time with both of you. I hope that you did too. Please tell your human lady pet I said thank you for her hospitality and generosity."
"Oh we did, Zeus! Don't you worry! It was a great time for both of us," said Mia.
"We'll pass your message on to her. It was definitely a blast!" said Ghost smiling.
I nuzzled them both and then I hopped out of the limo. Walking back to Phil's vehicle, I said, "I'm ready to go now."
"Alright, Zeus," he said and opened the passenger door for me. "So how do you feel
now
that it's finished?"
I thought carefully about this, and then after a long pause, I said, "It showed me that this world is not as big as I thought it was. When all is said and done, felines are the same on any continent, in any country. I feel very blessed to have so many friends, and I hope I see them all again soon."
Phil looked over at me and gave me a few good scratches behind my ears. "I don't think you will need to wait very long for that, Zeus." And with that, we drove to the airport for my flight home.